01/21/2004
where have I been?
Im sure people are just lining up at the public internet computers in schools, libraries, and homes clicking reload 100 times a day to see where mermaids been and if hes updated... yeah.. Im sure thats the case. sarcasim anyone?
where am I?.. thats more of the relivant question, cause I just dont goddamn know.
yes I stripped the site of its content for a while, leaving the text area blank. why? well cause I had nothing to say, and I decided to archive all the old crap and put it where it belonged. the end result was an empty page. then I put up the picture from a couple weeks ago.. I went back to MA to visit her again last weekend too. we had a good time. I enjoy hanging out with my new friends out there.
what else can I say?.. I dont know.. I dont know where I am with myself most of the time.. I used to feel like things were figured out and I knew what I wanted.. but I just dont know anymore.. or maybe I dont care anymore.. maybe I chose not to care because I know that in the end, it doesnt matter what I want or care about cause Im never gonna find what I thought I wanted anyway. its just all bullshit. I dont even feel like complaining about all the crap I was going to today, which is what prompted me to update at all... bit Im here and ready to and you know what? it just doesnt matter. no one cares, no one needs to care, and no one SHOULD care. maybe another day just for kicks, but now... I dont know.. I just cant seem to understand why the hell Im here, other than someone thought it would be a neat nifty idea to have a kid. bah.. I suppose Ill find my place some day. I hope I do, cause I sure as hell dont plan on spending too many more years feeling the way I feel right now. no way, I just cant do it.
as a side note and a little challenge, based on previous numbers.. can anyone calculate when my next update should be?

01/12/2004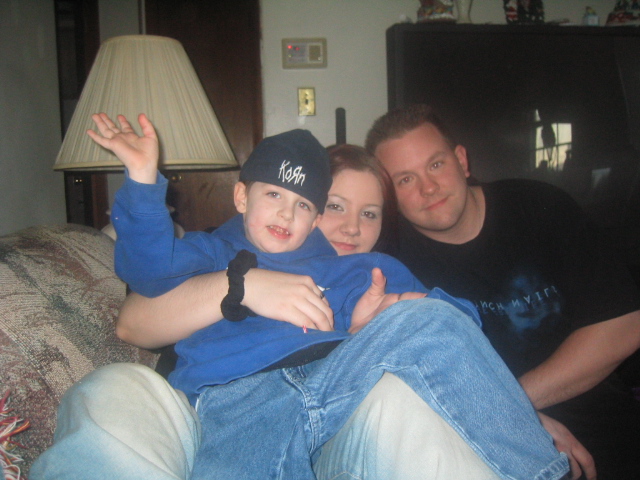 From right to left, thats Mermaid (Me/MERVERNATOR), Nono (SHO Girl), and her Godson, "Monkey" hehe... :)